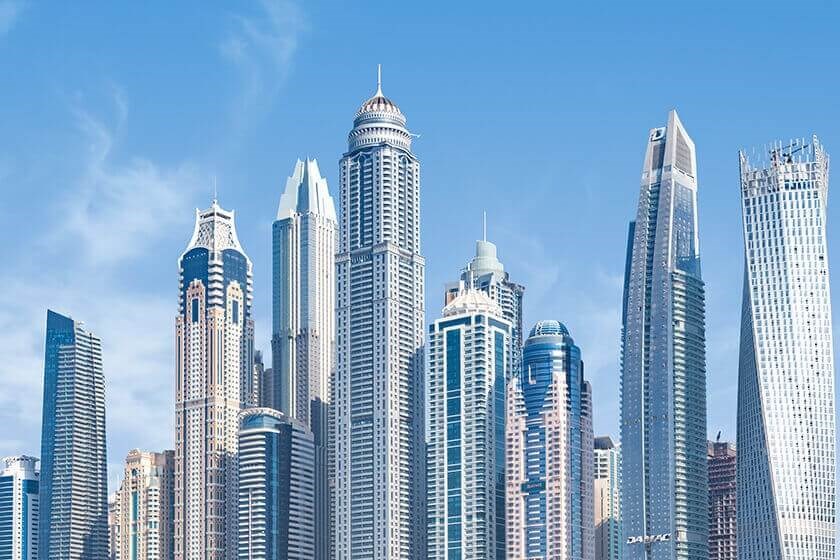 Lipedema, also know as Lipedema, is very prevalent in the Middle East and Dubai and currently Dr. Jaime Schwartz is the only surgeon treating lipedema in the UAE. Due to an increase in demand for Dr. Jaime Schwartz's specialized lymphatic sparing lipedema treatments.
Our comprehensive treatments includes treatments such as "Drainage Lymphatique" specialized lymphatic drainage equipment as well as surgical, nutritional and long-term care.
To schedule a consultation with Dr. Jaime Schwartz in our Dubai location, please contact us today to make an appointment.
Lipedema is a condition that occurs when fat is unevenly distributed in an irregular manner beneath the skin, most often in the legs, arms, and buttocks. Although for many patients it begins as a cosmetic concern, once it progresses, it can eventually cause pain and other symptoms. Lipedema is often mistaken for obesity or lymphedema, but it is a unique condition that requires treatment from a skilled, experienced surgeon. Over time lipedema fat can become hard and fibrous and scar tissue can form around the fat due to inflammation. If this happens veins and lymphatics can become restricted, which will cause pain. Although there is no cure for lipedema it can be treated.
A person who is symptomatic of lipedema (most likely to present in women — in fact, one in nine) will look symmetrically swollen in the affected area. In the lower body, the thighs, knees, and calves may look extremely disproportionate to the rest of the body. The fat will stop at the ankle and not affect the feet. In the midsection, lipedema will cause the lower abdomen skin to hang (like an apron). The buttock will not have an even amount of fat either because lipedema causes it to collect on the upper region only – thus the need for an upper buttock shelf treatment. The upper arms are the most visible area that can exhibit lipedema. The arm skin gets so heavy that it atrophies rapidly and looks pendulous (even at an early age). Like the feet, the hands will not show the signs of lipedema as it will stop at the wrist. The fat may take on a cellulite-like appearance, which is also known as "mattress skin." Lipedema can be very frustrating and debilitating, especially if it is undiagnosed. If you have lipedema, you may also experience the following:
You have pain in the affected area
Your skin is super sensitive to touch when it is inflamed
You feel chronically fatigue or malaise
You bruise easily
You have medial knee fat pads
Your skin is cooler to the touch than someone who does not have lipedema
Your legs and feet may be swollen after standing or moving around
You have fluffy fat that cannot be lost
Dr. Jaime Schwartz sees patients in all stages and types of lipedema who suspect something is wrong or "not right" with their health when diet and exercise are not helping – no matter the level of effort. If you have lipedema, you may feel like you can't do anything for your situation. Dr. Jaime Schwartz is one of the few plastic surgeons that treats lipedema, and he wants his patients to feel normal and healthy.
Comprehensive lipedema Care  
Although lipedema is one of the most common medical disorders, it is not very well known or understood even by the medical community. Very few physicians spend their time to educate, treat as well as advance the care of women with lipedema. Dr. Jaime Schwartz is on the forefront of international lipedema standards and treatments. He has been developing specialized procedures to maximize the amount of lipoedema fat that can be removed, which speeds recovery time and the amount of surgeries needed to treat lipedema.
If you have been diagnosed with lipedema, please do not lose hope. While learning that diet and exercise will not help this medical condition can make you feel hopeless, take heart in knowing that you have Dr. Jaime S. Schwartz and our team at Total Lipedema Care (TLC) in your corner. Planning your treatment is a partnership we navigate together, which is why we want you to know that you have options in managing lipedema to help you live a normal, healthy life. Depending on the severity of your condition and how it impacts your day-to-day life plays a major role in what options are available to you for treatment. In the earlier stages, diet and exercise modifications can be implemented to see how your body responds first. Lymphatic massage can also ease the pressure of fluid-filled areas. The most effective, primary treatment for lipedema is medically necessary liposuction. American Board Certified Plastic Surgeon, Dr. Jaime Schwartz, can perform lymphatic sparing liposuction on the calves, thighs, buttock, abdomen, and arms where lipedema has emerged and impacted your health. If you would like to learn more about the diagnosis and treatments for lipedema, please call and schedule a private consultation with Dr. Schwartz.
Once you have a lipedema diagnosis or are in the diagnostic process, there are nonsurgical treatments you can implement into your daily routine that may soothe some of your symptoms. While nonsurgical methods will not produce the same results as surgery, they can certainly relieve some of the symptoms and pressure associated with this disorder.
Diet changes
Restricting calories may work to take some of the regular fat off your body. Lipedema fat is different. Eating foods with anti-inflammatory properties may help with symptomatic flare-ups and pain. Being mindful of your calorie intake can also assist in the management of your weight. Gaining weight is not ideal.
Exercise
Dr. Jaime Schwartz recommends exercises, such as yoga, swimming, aqua aerobics, reformer Pilates, and/or walking, to patients with lipedema. You may prefer a certain type of exercise, which is fine. As long as you feel like you can consistently perform the movements, you can do whatever exercise meets your needs (even if it is a walk around the block). Building muscles up in the legs can also help fight your lipedema disorder. The key is to not decrease your ability to move. If you would like more suggestions on what type of exercise will work best for lipedema, please do not hesitate to ask.
Medication and supplements
Driven by a change in your hormones, lipedema can signal that your hormones are not functioning properly. Based on your symptoms, he may order a blood panel to check your hormone levels. If you have low levels of Vitamin D, iron, and/or Vitamin B-12, Dr. Jaime Schwartz may order blood work as well to identify deficiencies. Then, he may prescribe supplemental vitamins to boost your numbers. Because of the influx of inflammation, lipedema can take over a healthy immune system. Taking care of yourself when you have lipedema is very important. With a weakened immune system, you are prone to infection, slow healing wounds, and illnesses that take longer to recover from in the long run.
Decongestive massage for your lymphatic system
By manipulating the trigger points of the lymphatic system, you (or with the help of a trained massage therapist) can manually stimulate drainage, positively impact blood circulation, and improve the flow of lymph fluid. This intervention works best in the early stages of lipedema and can include dry brushing and whole-body vibration therapy to encourage more outflow. In later stages, the skin may be too swollen, sensitive to touch, or too advanced in severity for drainage massage.
Wearing compression wraps and/or garments
To minimize fluid retention, it will help to wear compression wraps or garments in the areas where lipedema fat exists even if you have not had fat removal surgery. Made in flesh tones or black, these massaging compression garments take a while to get used to wearing, but most are made of a breathable, stretchy fabric that will move as you move. For lipedema of the arms, you can purchase medical compression sleeves that can tie at the shoulder or go up the length of your arm to the underarm. Lipedema of the legs may cover the entire length of the leg or sections. There are multiple types of leggings to choose from to fit your medical needs: full coverage (upper torso to ankle), abdomen to knees, and knee to ankle leggings that are open-toe.
If you are worried that you will not meet the weight requirement for lymphatic sparing liposuction, please consider making an appointment to discuss your concerns with Dr. Schwartz. As stated above, there are interventions he can propose to make you start to feel better or tolerate your condition more efficiently so that you can exercise to drop some weight. Rest assured, the only reason there is a weight restriction for surgical procedures, like liposuction, is to keep you safe. If deemed appropriate, he may recommend water-assisted liposuction.
Water-assisted liposuction with TIVA
Liposuction for lipedema is more than having fat taken out of your body. Dr. Jaime Schwartz is skilled in special techniques specifically for lipedema and body shapes with abnormal contours, such as water-assisted liposuction (WAL) and the SAFE liposuction techniques (Separation, Aspiration, and Fat Equalization). The purpose of this procedure is to decrease the congestion and inflammatory processes in your extremities so you can feel better and less fatigued. He strategically performs WAL while you are under the gentle dosage of TIVA (total intravenous anesthesia) in an accredited surgery center. TIVA is a combination of IV medications that will put you in an adequate state of anesthesia without the need for a breathing tube or anesthetic gases so you will remain asleep and breathing on your own. The great news about TIVA is that it wears off faster and is out of your body within hours.
You will have the same incision points as a cosmetic liposuction, however, this is not a cosmetic treatment. An incision will be made into your treatment area for a cannula to be inserted. With a controlled, gentle motion, Dr. Schwartz will use the cannula to remove fat in several points of the treatment area. Dr. Schwartz will use the SAFE technique to get out as much fat as possible while not jeopardizing the shape of the area he is modifying. He can also recontour the area with the leftover tissue to promote better vascular health and mobility. To assist with drainage, the incisions may not be closed for more fluid to seep from your body.
Excess skin removal
Excess skin that has lost elasticity and effectiveness for compressing the skin on its own should be removed. The flaccid skin only becomes a hindrance, especially if it has chronic infections, impairs mobility, and gets in the way of letting compression garments fit properly. Under TIVA sedation, Dr. Jaime Schwartz will excise the skin, tighten up the area, then suture it closed.
HOW MANY SURGERIES WILL YOU NEED?
There are four stages to lipedema and five different types. Every patient is different. The average patient needs 2-4 surgeries. Dr. Jaime Schwartz always does what is best for his patients and takes out as much fat as he can, but at the safest limit.
Lymphatic Sparing Liposuction
Manual Lipedema Extraction (MLE)
Lymphatic Sparing Thigh Lift
Lymphatic Sparing Arm Lift
Panniculectomy for Lipedema
At TLC, we offer Schwartz Rapid Recuperation, which is how Dr. Schwartz focuses on getting you on your way to a faster recovery. As stated above, Dr. Schwartz implements anesthesia protocols with TIVA, which are gentle yet effective. He feels that putting you under a general anesthetic actually impedes the healing process because it lingers in your body so much longer after surgery. This puts more stress on your body for several days after surgery. Meanwhile, you continue to feel groggy and nauseous as your body adjusts to the anesthesia leaving your body — not on healing from surgery. Dr. Schwartz feels this causes more complications and takes time away from you unnecessarily.
With the Schwartz Rapid Recuperation, Dr. Schwartz focuses on enhancing your patient experience both before and after their surgical procedure. He will use TIVA, which is a gentler form of general anesthesia, plus neurotoxins and a long-lasting local anesthetic. This powerful combination decreases your swelling, bruising, and overall discomfort. Many patients report to only needing an over-the-counter pain medication to manage the post-op pain after their procedure at TLC. Using Schwartz Rapid Recuperation, nearly all (90%) of our patients are able to stand, walk, and even go out to dinner a day after their surgery. There is no additional cost to you for the implementation of these protocols.
Dr. Jaime Schwartz comes to Dubai bi-monthly. After your surgery, Dr. Schwartz will create a plan for your follow-ups and to ensure the best possible result.