Lymphatic Sparing Liposuction?
Lymphatic sparing liposuction, performed at Total Lipedema Care, is carried out with gentle, experienced hands and specialized tools by our Beverly Hills, CA board-certified plastic surgeon, Dr. Jaime S. Schwartz. Even though lipedema does not have a cure, managing your symptoms with surgical (and nonsurgical) treatments can be an effective way to improve your health and life. In the lipedema medical community, lymphatic sparing liposuction has a proven track record of giving patients (both women and men) with lipedema the best results in any stage of the condition. Even though it is considered an invasive surgery, many of our current lipedema patients at TLC say lymphatic sparing liposuction was a "game changer" in their lives and treatment. Also, lymphatic sparing liposuction can be performed without a general anesthesia but with Dr. Schwartz's own anesthesia protocol for his Schwartz Rapid Recuperation™ called TIVA (total intravenous anesthesia).
If you are searching for a surgeon to supervise your lipedema care, we invite you to learn more about Dr. Schwartz and our medical team at TLC. When a patient selections lymphatic sparing liposuction, Dr. Schwartz confidently uses water-assisted liposuction with the SAFE (separate, aspirate, fat equalization) approach with excellent results. Not only will he take lipedema fat out of your body, but he will also carefully avoid damaging your lymphatics and/or skin. This form of liposuction is also performed during the same surgery for our lipedema patients who need to have excess skin removed as well. From your first consultation, Dr. Schwartz will give you the information you need to make an informed decision about how to proceed with your lipedema care. We invite you to call and schedule a consultation at your earliest convenience (or by following up on a physician's referral). Contact our Beverly Hills, CA office today.
Lymphatic Sparing Liposuction Reviews
"Dr. Schwartz is the most incredible plastic surgeon there is! I was a little about the idea of surgery so I was just "doctor hopping" to see if I could find someone that fit me and I felt safe with. From the beginning Dr. Schwartz & staff made my experience an amazing. Booking my initial consultation was not a problem, convenient times and dates were available. Upon arrival, I was greeted by the lovely Melissa who gave me an incredible introduction into the practice what to anticipate with my day in the office. As you could imagine, I had a million and one questions ready for the doctor and a long check list of things I would want to see in a surgeon before I choose "the one". From the moment he walked in, Dr. Schwartz was incredible. There aren't many doctors you can find in LA that are actually genuine, but Dr.Schwartz is. He explained thoroughly what it meant to have circumferential liposuction of the abdomen and the flanks means, entails, the do's and don'ts, recovery time and everything in between!! By the time I got to my pocket list of questions they were all answered in a genuine manner! Dr. Schwartz and staff made my road to surgery like a walk in the park. And of course, I could not have asked for better results, I COULD NOT have asked for better. Thank you Dr. Schwartz!!"
- D.S. /
Google /
Jan 06, 2017
"Life Changing Experience - Words cannot express how happy I am to have found Dr Schwartz and staff. I have been longing to change my life, and that would include a tummy tuck. I went to several doctors but it was something about Dr Schwartz. After I believe around a year later I revisited the office. I knew I was ready and Dr Schwartz was the one. The warmth, comfort, awesome bedside manners, along with the staff..."
- C. /
RealSelf /
Aug 03, 2017
"There are no words. There aren't enough stars in the universe to rate Doctor Schwartz and his office. Honestly. The worst thing that could happen to someone who opted for plastic surgery happened to me, I got botched. I wasn't just botched once. After my worst nightmare that caused permanent damage to my life for over two years, I found another doctor to preformed revisions on me and I was botched again and again. I can't begin to tell you what it did to my life from losing my job to my confidence. By a miracle I found myself in Dr. Schwartz office and I can honestly tell you there is no office like him in Beverly Hills. I've met them all, all the bartering consultations, all the salesmen, and the offices that size you up and google who you are the minute you walk in... This is not that office. Doctor Schwartz in an angel and has shown me nothing but dignity and respect during my process of healing, moving on with my life, and serious medical and cosmetic revisions. The entire staff has gone above and beyond me for... Above and beyond and I am so grateful, again no words. The office is beautiful and it really does feel like family every time I walk in. I never have felt embarrassed to ask questions or to contact them. If you're like me, emotional and want complete honesty and care that your surgeon will answer all your questions then Doctor Schwartz is the best. I tell everyone to consult with four surgeons no matter what before picking their surgeon. I know it sounds like a lot, but your body is the only one you get and before getting botched I had only consulted with one. It changed the entire course of my life. Find one that fits you best, they are all different but you have to feel 1000% before opting for surgery. Make sure your doctor answers ALL your questions no matter how annoying you feel you are being. If an office doesn't get back to you, move on. You want an office that responds and checks up on you. Lastly, Doctor Schwartz takes his time. I've never seen a Doctor really give his time.. I don't know how he does it, but I'm so blessed that he does."
- B.S. /
Yelp /
Oct 01, 2018
"Everything about this Dr Jamie Schwartz and his practice was smooth, efficient and flawless. Unlike other plastic surgeons I've met, he's a pleasure to be around as well. Same for all his staff. Granted I didn't go under the knife, but I was there for the pre-op, procedure and post-op appointments. He took his time answering all my questions paintently and competently. I never felt rushed and he treated me with respect. Day of the procedure, he put a lot of anxiety to rest. He is methodical and through down to the smallest detail. The procedure was smooth and the results are great. I don't have a medical degree, but have no doubt he's at the forefront of reconstructive surgery. If you can imagine the guys from Boched, 25 years younger, actually handsome, funnier and didn't sell their souls to E!, you'd probably be imagining Jamie S Schwartz."
- S.S. /
Yelp /
Apr 25, 2019
"Dr. Schwartz and his staff are the best.  I went to six consults with plastic surgeons and immediately knew when I met him that he was the surgeon for me.  After extreme weight loss, Dr. Schwartz has done fleur de lis abdominoplasty, bra-line back lift, and mastoplexy for me.  The whole experience has been great.  He takes the time to explain everything and the process went very smoothly.  I was up and feeling good the day after surgery.  The results are amazing.  He and his staff take the time to explain everything and take care of all my needs.  I wouldn't choose any other surgeon and will be going back to him for the rest of my procedures.  Hands down, he is the best of the best."
- S.R. /
Yelp /
May 23, 2019
Previous
Next
If you are diagnosed with lipedema, then you may be a candidate for water-assisted liposuction after being evaluated by Dr. Schwartz. There are four stages of lipedema that can affect one or several combinations of areas on your body at a time. Not all body parts have to be equally touched by lipedema (your arms may be at a Stage I lipedema, while your legs are a Stage III).
Candidates for lymphatic sparing liposuction will have symptoms of the disorder that make this type of fat reduction a medical necessity. Lipedema is a progressive condition so the more that this fibrous fat accumulates on your body, the more difficult it is to remove without surgery. Lipedema is not a cosmetic issue. At TLC, we treat lipedema as a medical issue because without surgery, it can:
Have an impact on your ability to wear fitted compression garments (because it is unevenly distributed) for proper treatment
Create a constant fluctuation of fluid buildup and pressure, only to make the condition worse
Put so much pressure on the joints that arthritis starts to set in, causing continuous pain and deformities
Take away the ability to walk or move without pain
Lead to medical complications within the veins — and right into critical issue called lymphedema
Make the skin chronically infected from ulcers, sores, and rashes
Making the decision to have a surgical procedure early in a diagnosis can be a huge decision. Dr. Schwartz wants you and all lipedema candidates to be assured that he understands your point of view. If you are a candidate for lymphatic sparing liposuction, he wants you to know that if you have this procedure in Stage I or II, it may prevent some of the health consequences that lead to the later stages of lipedema. We want to help you make the right decision for your health.
What's the surgical technique?
In an accredited surgical facility, Dr. Schwartz will perform your lymphatic sparing liposuction with his Schwartz Rapid Recuperation™ protocols and the administration of TIVA (a sequence of total IV anesthesia medications) instead of a general anesthetic. Lymphatic sparing liposuction incisions will be made into the skin, where needed, so that small cannulas can be inserted. You will be very comfortable under TIVA and should not remember the procedure (it is like a very deep sleep). The cannulas are inserted in at a deliberate yet milder pace than traditional liposuction so that the lymphatics are not disturbed and there is less trauma to the skin. Using water-assisted liposuction, Dr. Schwartz delivers the SAFE (separate, aspirate, fat equalization) approach for excellent outcomes in all stages of lipedema. The fat is loosened with high-pressure water and anesthetic solutions so that it will come out easier and suctioned out. Dr. Schwartz will discuss with you how much fat is to be taken out during your surgery planning sessions; however, there are limits in the state of California that mandate how much fat can be safely removed during liposuction. He has many years of experience staging out surgeries as needed to protect the health of our patients and provide the best patient care he can give.
ANTERIOR/POSTERIOR APPROACH
Dr Schwartz has developed an Anterior/Posterior approach to Lymphatic Sparing Liposuction. For most patients, the thighs and legs are the most affected areas with Lipedema. Dr Schwartz prefers not perform the surgery circumferentially (completely around) the leg or thigh. The swelling can lead to an increase risk of blood clots. Also, by performing the front and then the back, we can assess how your skin will react or retract after surgery. At the second stage a thigh lift can be performed.
First stage: is typically the anterior (front) thighs, knees, legs and ankles. During this procedure about 60-70% of the leg can be operated on.
Second Stage: posterior (backside) thighs, knees, calves and ankles. Since Dr Schwartz can reach 60-70% of the leg again, he is able to give you smooth results all the way around. During this stage, after the front has healed, Dr Schwartz may perform a Lymphatic Sparing Thigh Lift if needed.
The stages are just a guideline as Dr Schwartz will tailor an individual plan based on age, medical history, lipedema stage and severity.
How Should I Prepare for Lipo?
Prepping your body for lymphatic sparing liposuction can begin immediately after your diagnosis. To give your body an advantage before your lipedema treatment, Dr. Schwartz may ask that you prepare your body with a combination of decongestive lymphatic therapy techniques in the affected areas:
Wearing fitted compression garments, bandages, or wraps
Gently performing manual lymphatic drainage massages
Participating in physical therapy or specific exercises
Eating an anti-inflammatory diet
Taking medications and supplements as prescribed by your physicians
Treating varicose veins (to avoid excessive bleeding and fat embolism post-operation)
Using intermittent compression pumps or devices to help with circulation (and lymphatic fluid flow-in limbs) in the more severe stages of lipedema to avoid or treat secondary lymphedema
While not all lipedema patients will require every advanced intervention, this is a great list of strategies (among others) Dr. Schwartz will provide you before your surgery. By following his instructions and guidance, you should have less swelling, inflamed tissue, soreness, malaise, and less mobility in your treatment area after surgery.
You may have drains put into the treatment areas to help with the fluid buildup that can occur after surgery to assist your body and lymphatic system with drainage. You will see bruising on the skin where the fat was taken out. The skin may also feel sensitive to the touch for a while. As for pain, we can send you home with a prescription for a medical-grade pain reliever; however, most of our patients rarely use much of it. In fact, most of our TLC lipo patients feel well enough to go out that day to walk around or go out to dinner. Our team at TLC is a phone call away if you need medical assistance after your lipedema treatment surgery, especially if you feel like you are experiencing a complication.
Recovery is more than just the healing of your incisions. Underneath the surface, your body will be remodeling and restructuring the tissue for about a year or more. Your patient care does not end after your surgery at TLC. You will have follow-up appointments with Dr. Schwartz along the way.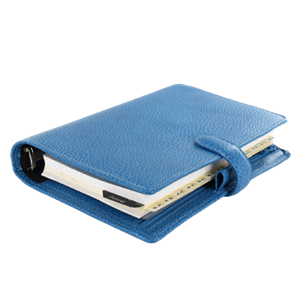 Plan Your Procedure
Recovery Time

1-2 weeks

Average Procedure Time

Varies

Post-op Follow-up

Varies

Procedure Recovery Location

Outpatient
Contact Us
Your Lipedema Matters to TLC
At any stage of the condition, your lipedema treatment matters to Dr. Schwartz and our team at Total Lipedema Care in Beverly Hills, CA. Lymphatic sparing liposuction can remove the fibrous connective tissues causing your lipedema to change not only your body but just about every aspect of your life. Our board-certified plastic surgeon, Dr. Schwartz, provides the highest quality of comprehensive diagnostic and treatment services for lipedema care in his private practice. Schedule your appointment today.
Related Posts