What Is A Panniculectomy?
Instead of living with a large, hanging "apron" of fat on your lower abdomen with lipedema, you may qualify for a panniculectomy, which is a special skin and soft tissue procedure performed at Total Lipedema Care (TLC) in Beverly Hills, CA. Our board-certified plastic surgeon, Dr. Jaime S. Schwartz, and his experienced team at TLC consult with lipedema patients regularly for treatment of the skin that hangs low (extends over your genitalia) and lipedema fat that will not go away with diet and exercise. A panniculectomy is a combination surgery of tissue removal with lymphatic sparing, water-assisted liposuction and redundant skin removal.
Dr. Schwartz is a renowned plastic surgeon who has a great deal of experience working with patients with varying stages and types of lipedema. The fat and skin resection of the lower abdomen is one of the common treatments he provides to help manage the condition because this surgery can help with mobility, proper fit of medical compression garments, and reduce the risks of skin infections that lipedema patients are prone to contract. If you would like to see if you qualify for a panniculectomy, please reach out to us by phone or fill out an online request form to schedule your consultation with Dr. Schwartz.
Panniculectomy for Lipedema Reviews
"I can't say enough about Dr Schwartz.  Not only is he extremely talented in his work (I got a tummy tuck and lipo....  shhhhh don't tell anyone lol ) Dr. Schwartz is also very compassionate and honest,  he stands by his work. I have had a couple of surgeries with him and although I am still in the healing stages with my surgeries  I am confident that it will look fabulous.  Let's talk convenience for you folks coming from Orange county not only does he have an office in Beverly Hills he has one in Whittier which is a quick drive.!!!   His amazing assistant Esther is the best, she listens to you and accommodates your schedule. She genuinely has your interest in mind and wants you to have the best experience with your procedure. For all you who don't want surgery and have stubborn fat Coolsculpting is a must (see my pic) . . It's gets rid of that stubborn fat areas that just won't go away. . Thanks Dr Schwartz fot having that miracle  machine!! . Can't wait for my next session!!! :-)"
- R.D. /
Yelp /
Sep 23, 2015
"I found Dr Schwartz to be the most considerate and caring physician. Not only does he make you feel comfortable when speaking to you about your procedures, but he gives great advice and knows what he is talking about. A few times I second guessed his opinion but at the end decided to take his advice. Afterall, he is the expert. Boy am I glad I did, he not only did a awsome job on my tummy tuck and breast lift, but he has given me the confidence to walk into a room and feel awsome about myself! Thank you very much Dr Schwartz!!"
- Anonymous /
RateMDs /
Jan 17, 2013
"Dr. Schwartz is the most incredible plastic surgeon there is! I was a little about the idea of surgery so I was just "doctor hopping" to see if I could find someone that fit me and I felt safe with. From the beginning Dr. Schwartz & staff made my experience an amazing. Booking my initial consultation was not a problem, convenient times and dates were available. Upon arrival, I was greeted by the lovely Melissa who gave me an incredible introduction into the practice what to anticipate with my day in the office. As you could imagine, I had a million and one questions ready for the doctor and a long check list of things I would want to see in a surgeon before I choose "the one". From the moment he walked in, Dr. Schwartz was incredible. There aren't many doctors you can find in LA that are actually genuine, but Dr.Schwartz is. He explained thoroughly what it meant to have circumferential liposuction of the abdomen and the flanks means, entails, the do's and don'ts, recovery time and everything in between!! By the time I got to my pocket list of questions they were all answered in a genuine manner! Dr. Schwartz and staff made my road to surgery like a walk in the park. And of course, I could not have asked for better results, I COULD NOT have asked for better. Thank you Dr. Schwartz!!"
- D.S. /
Google /
Jan 06, 2017
"Life Changing Experience - Words cannot express how happy I am to have found Dr Schwartz and staff. I have been longing to change my life, and that would include a tummy tuck. I went to several doctors but it was something about Dr Schwartz. After I believe around a year later I revisited the office. I knew I was ready and Dr Schwartz was the one. The warmth, comfort, awesome bedside manners, along with the staff..."
- C. /
RealSelf /
Aug 03, 2017
"Everything about this Dr Jamie Schwartz and his practice was smooth, efficient and flawless. Unlike other plastic surgeons I've met, he's a pleasure to be around as well. Same for all his staff. Granted I didn't go under the knife, but I was there for the pre-op, procedure and post-op appointments. He took his time answering all my questions paintently and competently. I never felt rushed and he treated me with respect. Day of the procedure, he put a lot of anxiety to rest. He is methodical and through down to the smallest detail. The procedure was smooth and the results are great. I don't have a medical degree, but have no doubt he's at the forefront of reconstructive surgery. If you can imagine the guys from Boched, 25 years younger, actually handsome, funnier and didn't sell their souls to E!, you'd probably be imagining Jamie S Schwartz."
- S.S. /
Yelp /
Apr 25, 2019
Previous
Next
As a patient living with lipedema, you may have a dense layer of fluid-filled fat on the lower section of your abdomen that drapes over your genitalia and rests on your thighs. If you have lost and maintained a significant amount of weight, you are most likely enduring this excess skin day-to-day the best way you know how. Wearing compression garments may not be as effective with the redundant skin acting as a barrier to the way the garment is meant to fit.
If you are worried that you may be turned down for surgery because you cannot be put under a general anesthetic, then you should consult with Dr. Schwartz. He performs this procedure with his Schwartz Rapid Recuperation™ protocols, which does not include a general anesthetic. Dr. Schwartz implements a total intravenous anesthesia (TIVA) instead because so many patients would rather not use a general because of the negative impact it has on their health after surgery and on their recovery.
Living with the extra skin may be undermining the delivery of your treatment, which can be frustrating for candidates who were successful at losing weight knowing that the lipedema fat will remain regardless of diet and exercise modifications. It can also cause other health consequences, such as damaged, over-stretched skin that has very poor elasticity — leaving it susceptible to bruising, open sores, and bacterial skin infections that may spread throughout the body. It is important to have realistic expectations in regard to how your abdomen will look after surgery and that the panniculectomy will not serve as a replacement for weight loss for lipedema.
What Is The Surgery Technique?
Dr. Schwartz will perform the panniculectomy in an outpatient setting with his TIVA (total intravenous anesthesia) method, a technique used as a part of his Schwartz Rapid Recuperation process, to have you comfortably asleep during your procedure. Once you are in the operating room and prepped for surgery, Dr. Schwartz may be performing your panniculectomy as a single procedure or in combination with an abdominoplasty (tummy tuck). Alone, a lymphatic sparing panniculectomy will only excise the loose skin on the lower section of your abdomen. You may also need to have water-assisted liposuction for lipedema fat that will not go away on its own and causing you to develop adverse health problems. Based on your personalized treatment plan, Dr. Schwartz will make an incision that will run horizontally on your lower abdomen and remove the apron of fat. The length of the incision will also be dependent on the extent of skin to be eliminated. Once the flap is discharged, Dr. Schwartz will close the incision by pulling the remaining skin tightly together and suture it closed. He may also place drains in your incision to help with the fluid buildup that can occur as your body naturally reacts to the surgery.
Keep in mind that if the lower abdomen is extremely distorted and pendulous, it may negatively influence the appearance of your belly button after skin excision. Dr. Schwartz will cover this topic with you during your consultation and he will also make a plan if this needs to be surgically addressed once the apron of fat has been removed.
Once the surgery is complete, you will rest comfortably in recovery. Our post-operation nurses will provide you with excellent care while you ready yourself to return to your home. With your TIVA IV taken out, the anesthetic should leave your body quickly. Your nurses will assist you with putting on the compression garment, manage your pain medication, talk to you about how to care for your incisions, and answer any questions you may have regarding your new body. Wearing a properly fitted compression garment is essential to your lipedema care as it will reduce your swelling and limit the painful pressure you feel with the buildup of fluid.
Once you are discharged, you should take off time to rest and recover from this surgery. You will want to try to walk about and move as directed by Dr. Schwartz. Many of his Schwartz Rapid Recuperation patients are up and dressed the next day — ready to venture outside of their home. Dr. Schwartz will have several follow-up appointments for you to attend to check on your progress and document healing. He will also be able to tell you when it is safe to exercise again (and at what intensity). It is very important to have patience with yourself while your body is acclimating to the skin and fat removal. If you have any questions or problems with your incision, please call our office for assistance. The signs of infection (fever, redness, heat within the treatment site, discharge, pain, and/or swelling) should be immediately reported to Dr. Schwartz.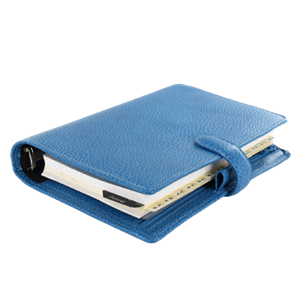 Plan Your Procedure
Recovery Time

1-2 weeks

Average Procedure Time

Varies

Post-op Follow-up

1 Week

Procedure Recovery Location

Outpatient
Contact Us
The purpose of the panniculectomy is to not just take away fat and skin. It is to better your health. At TLC, we know the importance of treating patients with dignity, respect, and compassion. While this surgery may be covered by medical insurance if deemed medically necessary, our team knows that it is important to your quality of life, freedom of movement, and invaluable to the progress of your lipedema treatment. We hope that you will contact Dr. Schwartz in Beverly Hills, CA to set up a consultation today. The TLC team is here for you.
Related Procedures
Related Post