What Is a Lipedema Thigh Lift?
Any patient with lipedema will tell you that a thigh lift for this rare adipose disorder is so much more than a cosmetic surgery to improve the aesthetics of the thigh. Living with lipedema means dealing with the constant fluid buildup, pressure, pain, hardened and lumpy skin. You may have the inability to escape deformed legs no matter what exercise you consistently perform. It is inevitable for the skin in this area to become irritated and infected from constant friction of rubbing together from walking. These are all symptomatic medical consequences of lipedema in the thighs. The thighs are one of the primary targets of this disorder in men and women; however, it statistically happens more to women (one in nine women has undiagnosed lipedema).
This may make achieving weight loss goals feel impossible. Even if you have had a huge triumph in weight loss while having lipedema, the surrounding area may look deflated while the lipedema fat stays bulbous and immovable. Our board-certified plastic surgeon, Dr. Jaime S. Schwartz at Total Lipedema Care (TLC) in Beverly Hills, CA, offers thigh lift surgery (known as thighplasty), which trims away the excess skin that hangs on the inner and outer thighs. He can also perform water-assisted liposuction to eliminate burdensome lipedema fat. A transformation of your health is possible even if you have a body that does not adapt to healthy eating habits or consistent exercise routines. When nonsurgical methods no longer work to manage your care, it may be time to consult with a surgeon who specializes in lipedema liposuction and skin removal surgeries. Schedule your appointment today.
Lymphatic Sparing Thigh Lift Reviews
"What a wonderful experience I had at Dr. Schwartz office! The staff is so lovely, and Dr. Schwartz was so nice and caring and thoroughly answered my questions! I highly recommend!"
- C.S. /
Yelp /
Jun 18, 2018
"My procedure was so amazing and I would definitely recommend Jamie to anyone and everyone. Not only did him and the staff take amazing care of me before, during, and after, especially with my fear but they also were there for me with whatever questions I had. The even called me the night of my surgery to check in and make sure I was doing ok. Since the surgery I have been so much happier and my back feels so much better. My friends can't stop telling me at how amazing I look and how much more confident I am. I can't recommend him enough."
- B.P. /
Yelp /
Feb 19, 2017
"I had the most amazing experience with Dr. Schwartz and his team at the Roxbury Institute from start to finish.  If you're looking for THE BEST look no further! Not only is he an amazing surgeon but his bedside manner and care for his patients is like nothing I've ever experienced before.  Thank you for my amazing results and making my experience perfect!"
- M.P. /
Yelp /
Apr 20, 2017
"Amazing doctor and staff! Love them so much, couldn't ask for a better doctor/nurses. Dr. Schwartz, Danielle, Dawn, Melissa ... love you all, you guys are the best ! I'm a perfectionist and Dr. Schwartz delivered amazing results. They all went above and beyond for me, I think I'm going to move in ;) I also just had a hydrofacial with the esthetician Mikeley (I think I'm spelling that wrong) and it was fabulous, my skin looks amazing. I could go on all day on how much I love them! Thanks guys, see you soon ;)"
- K.R. /
Yelp /
Apr 10, 2017
"I can honestly say that my experience at The Roxbury Institute and especially with Dr. Schwartz exceeded my expectations! He is always pleasant, informative and makes everyone in the room feel comfortable. My surgery process from beginning to end was very pleasant and I couldn't ask for a better recovery and end result of my procedure. I have and would continue to recommend Dr. Schwartz in the future!"
- V.L. /
Yelp /
Apr 23, 2017
Previous
Next
Ultimately, it is up to Dr. Schwartz as to who is an ideal candidate for a surgical, lymphatic sparing thigh lift for lipedema. However, if you would like to be considered for the procedure, you have to make the decision to have a consultation. Surgical skin removal can be a life-changing decision for patients with lipedema because it can help alleviate the symptoms of the rare adipose disorder, such as:
Loose skin (from lost elasticity) that hangs off of the upper leg
Constant obstruction to the effectiveness of compression garments
Swelling and pressure under the skin
Early onset arthritis in the knees and other joints because of fluid leakage from the fat
Bruises appear regularly on the thighs
Deformity of the legs from the knees to the buttock
Thighs that always touch and rub together
Skin that is painful to the touch on the thighs and has a different texture
Thigh deformities that impair the ability to walk, stand, move, and/or exercise
You may consider yourself ineligible for surgery if you cannot undergo a procedure requiring a general anesthetic. Dr. Schwartz wants to reassure you that this is not a requirement for his lipedema surgeries. He has an innovative anesthesia protocol for his Schwartz Rapid Recuperation™ called TIVA (total intravenous anesthesia). You can be safely asleep during the surgery without a breathing tube or the use of gases with unpleasant side effects. If you would like to learn more about being a candidate for a lymphatic sparing thigh lift, please call us to schedule a consultation.
What Is The Surgery Technique?
You will go into surgery with a customized surgical plan to remove the excess skin and fat in your thighs. Under Dr. Schwartz's TIVA medication, you will be asleep and unaware of the procedure to follow for 2 – 3 hours in the operating room. Dr. Schwartz will make an incision near the top of the thigh in the natural crease where the thigh meets the torso. This incision usually extends down to the midway point of the thigh area. This allows enough room for the insertion of a cannula to be inserted for water-assisted liposuction to remove lipedema fat and pockets of fluid buildup. Once the fat removal is successfully performed, Dr. Schwartz will trim away all loose skin in the thigh area. The remaining skin will be pulled upward so it can be tightened and safely secured with sutures. In some cases, an incision may be necessary for the outer thigh area or underneath the buttocks, depending on the amount of tissue being removed. This surgery by Dr. Schwartz relieves the thigh area of the extra pressure from fluid buildup, extra weight, and disproportionate shape that is contributed by lipedema.
Many patients combine a thigh lift with a tummy tuck or an upper buttock shelf treatment when having surgery for lipedema. It will be at his discretion whether or not to combine surgeries. He will make that decision based on your current health and ability to heal surgical wounds.
Once out of surgery, your recovery is very important to Dr. Schwartz. He will monitor you once the surgery is over and our post-op nurses will attend to you in the recovery area. You may feel some discomfort (managed with pain medications), bruising from the procedure, and swelling (a natural response from surgery). Dr. Schwartz can arrange for overnight observation if he feels it is necessary for your wellbeing. Within hours to a few days, Dr. Schwartz will want you to be able to slowly walk around. This is necessary for blood flow, proper circulation, and healthy healing during your Schwartz Rapid Recuperation period. Initially, you should feel well enough walk around and possibly go out for dinner the following night.
Your overall recovery period may take about 6 – 8 weeks. At-home wound care instructions will be provided by Dr. Schwartz. Even though there will be some scarring from this procedure, the pressure and pain should be alleviated. Hopefully, the new shape and contour of your thighs will help you regain your self-confidence, maintain a healthier lifestyle, and keep this disorder in check.
Staying in line with all of Dr. Schwartz's orders and incision care instructions in recovery is necessary. Please attend all of your follow-up appointments. Keep in mind that adhering to a healthy lifestyle that includes a proper diet and regular exercise are essential to the results and success of your thigh lift surgery. Dr. Schwartz will gladly advise you on what you can do to make your results last longer. Again, it is very important that you continually wear compression garments after surgery to help your body ward off fluid retention.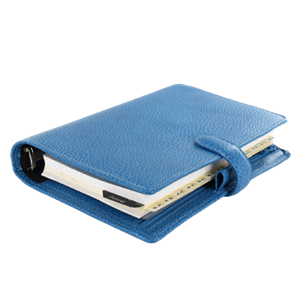 Plan Your Procedure
Recovery Time

1-2 weeks

Average Procedure Time

2 – 3 Hours

Post-op Follow-up

1 Week

Procedure Recovery Location

Outpatient
Contact Us
First Step: Your Consultation
Many patients first notice lipedema on the thighs, which presents as normal weight gain at first. When the severity of the condition progresses, lipedema of the thighs will cause a long list of medical problems that endanger your health, reduces your quality of life, and greatly impacts your mental health. If you would like to learn more about the diagnosis and treatment of lipedema, please call and schedule an appointment at Total Lipedema Care with Dr. Schwartz in Beverly Hills, CA.
Related Procedures
Related Posts