What Is A Lipedema Tummy Tuck?
When you have lipedema (painful fat syndrome), the elasticity of your skin naturally declines, especially with rapid fluctuations with weight gain and loss. The abdomen is specifically susceptible to loose, hanging skin for this reason. Our award-winning plastic surgeon, Dr. Jaime S. Schwartz, offers reconstructive surgery of the abdominal skin for men and women at Total Lipedema Care (TLC) in Beverly Hills, CA.
It is no secret that lipedema throughout the abdomen can be frustrating and a challenge to find relief from the disorder. The fluid-filled fat makes the skin easy to bruise, pulls with heavy fibrous tissue, continually damages the skin, and enlarges the upper abdomen. Lipedema fat cannot be lost with conventional diet and exercise measures — it is only through surgical intervention that this type of fat can be eliminated. These fatty tissues stay put and can cause infection, mobility issues, textural changes, and more. When performed as a medical necessity, our team at TLC will assist in providing the necessary documentation for your insurance company's request for coverage. This surgery at Total Lipedema Care allows patients the chance to experience life without the overhanging skin on the abdomen as a result of advanced lipedema. To discover more about how a tummy tuck can be a life-improving surgery for lipedema, please call or fill out our request form online to get the process started.
Tummy Tuck for Lipedema Reviews
"I can't say enough about Dr Schwartz.  Not only is he extremely talented in his work (I got a tummy tuck and lipo....  shhhhh don't tell anyone lol ) Dr. Schwartz is also very compassionate and honest,  he stands by his work. I have had a couple of surgeries with him and although I am still in the healing stages with my surgeries  I am confident that it will look fabulous.  Let's talk convenience for you folks coming from Orange county not only does he have an office in Beverly Hills he has one in Whittier which is a quick drive.!!!   His amazing assistant Esther is the best, she listens to you and accommodates your schedule. She genuinely has your interest in mind and wants you to have the best experience with your procedure. For all you who don't want surgery and have stubborn fat Coolsculpting is a must (see my pic) . . It's gets rid of that stubborn fat areas that just won't go away. . Thanks Dr Schwartz fot having that miracle  machine!! . Can't wait for my next session!!! :-)"
- R.D. /
Yelp /
Sep 23, 2015
"I found Dr Schwartz to be the most considerate and caring physician. Not only does he make you feel comfortable when speaking to you about your procedures, but he gives great advice and knows what he is talking about. A few times I second guessed his opinion but at the end decided to take his advice. Afterall, he is the expert. Boy am I glad I did, he not only did a awsome job on my tummy tuck and breast lift, but he has given me the confidence to walk into a room and feel awsome about myself! Thank you very much Dr Schwartz!!"
- Anonymous /
RateMDs /
Jan 17, 2013
"I have had four surgeries from Dr. Jaime Schwartz within the past 5-6 years. He has always been professional and considerate of what my needs are.  He has always been honest and straightforward. He takes pride in his work and never disappoints. I would highly recommend him to anyone seeking treatment."
- E.C. /
Yelp /
May 23, 2019
"Dr. Jaime Schwartz helped me get my self confidence back after my major weight loss when he performed a fleur de lis tummy tuck, 360 lipo, a thigh lift & fat transfer to my butt (bbl) to give me back what I had lost after my weight loss surgery! I bought my 1st bikini in 31 years & wore it on the beach thanks to his work!!! He is by far one of the most genuine people I have ever met & his staff are just as awesome as he is! He takes his time explaining everything about the procedures as well as what to expect during recovery. Even though my insurance covers breast reductions, I'll be booking mine with Dr. Jaime Schwartz!!!"
- S.F. /
Google /
Jun 07, 2019
"Dr. Schwartz is the most incredible plastic surgeon there is! I was a little about the idea of surgery so I was just "doctor hopping" to see if I could find someone that fit me and I felt safe with. From the beginning Dr. Schwartz & staff made my experience an amazing. Booking my initial consultation was not a problem, convenient times and dates were available. Upon arrival, I was greeted by the lovely Melissa who gave me an incredible introduction into the practice what to anticipate with my day in the office. As you could imagine, I had a million and one questions ready for the doctor and a long check list of things I would want to see in a surgeon before I choose "the one". From the moment he walked in, Dr. Schwartz was incredible. There aren't many doctors you can find in LA that are actually genuine, but Dr.Schwartz is. He explained thoroughly what it meant to have circumferential liposuction of the abdomen and the flanks means, entails, the do's and don'ts, recovery time and everything in between!! By the time I got to my pocket list of questions they were all answered in a genuine manner! Dr. Schwartz and staff made my road to surgery like a walk in the park. And of course, I could not have asked for better results, I COULD NOT have asked for better. Thank you Dr. Schwartz!!"
- D.S. /
Google /
Jan 06, 2017
Previous
Next
A comprehensive evaluation and diagnosis of lipedema are both needed to be a candidate for an abdominoplasty for lipedema. Insurance companies may require an extensive list of documentation and qualifications for the surgery to be covered by insurance. Women and (the small percentage of) men who meet the clinical criteria of lipedema will greatly benefit from abdominoplasty. Hanging skin after weight loss can cause serious health complications for patients with lipedema. Open wounds, rashes, sores, and thin skin with tears are the ideal environments for many types of bacteria to thrive. If left untreated or resistant to antibiotics, bacterial infections can lead to more complicated health problems, like sepsis. A candidate for a tummy tuck for lipedema is not a weight loss procedure — it addresses the byproduct of lipedema — loose skin and unyielding lipedema fat with liposuction and skin tightening.
If you are a patient that cannot undergo a surgery performed under a general anesthesia, don't count yourself out. Dr. Schwartz uses his Schwartz Rapid Recuperation™ protocol — total intravenous anesthesia. No general anesthesia will be put into your body. The Schwartz Rapid Recuperation technique involves the insertion of an IV with sedation that swiftly leaves the body once it is removed after surgery.
What is the Surgery Technique?
Tummy tuck surgery for lipedema is performed with our Schwartz Rapid Recuperation protocols and TIVA anesthesia in an outpatient setting. You will gently fall asleep after the IV is placed in your arm. For your tummy tuck surgery, Dr. Schwartz will follow a detailed treatment plan based on your needs. Your incision shape and size will be selected based on the amount of excess skin you need to be removed.
A tummy tuck procedure will involve the removal of loose skin and fat tissue with the thinnest incisions possible to limit scarring. He also makes incisions in less visible areas so they can be easily concealed by a swimsuit or underwear. Abdominoplasty performed for medical reasons may not include the tightening of the underlying abdominal muscles unless it is deemed medically necessary to repair damaged muscles. Fat will be removed with lymphatic sparing, water-assisted liposuction. The skin will be pulled tight and sutured after all the excess skin is excised. You will be bandaged and dressed in a compression garment for recovery. After your surgery, it's important to follow your scar care instructions so your incisions heal flat and blend into your natural skin.
After your tummy tuck surgery, you will be monitored and released wearing a compression garment to minimize swelling. Walking and standing will be slow-going at first so you should rest for several days. By the Schwartz Rapid Recuperation standards, you should be up and walking much quicker than if you had a general anesthetic. Many of our TLC patients are standing and moving around well enough to go out and about the next day. Keeping your body moving will be essential to your recovery once the muscles and the incision begin to heal. You should be able to resume normal activities in two weeks. Exercise can recommence at a later date, which is commonly closer to the two-month mark or when you are cleared by Dr. Schwartz.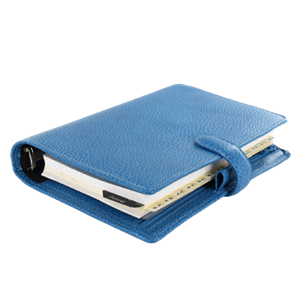 Plan Your Procedure
Recovery Time

1-2 weeks

Average Procedure Time

Varies

Post-op Follow-up

1 Week

Procedure Recovery Location

Outpatient
Contact Us
Real Patients, ReFined Results
Many factors of lipedema can lead to a stretched-out abdomen that creates hanging skin. We know it can be frustrating and challenging — surgery is generally the only way to overcome skin that has lost all elasticity. If you would like to learn more about surgery to remove loose skin on your abdomen, regardless of the severity, contact Dr. Schwartz in Beverly Hills, CA. Also, if you have questions about TIVA and the Schwartz Rapid Recuperation process, we urge you to please ask. Contact Total Lipedema Care and schedule your consultation today.
Related Procedures
Related Posts